Businesses
For Your Delight
We aim to truly impress customers with our meals, and we will continue to venture into new business areas.
Products
Our Japanese, Western cuisine, and bakery chefs possess a wealth of experience in hotels, restaurants, and traditional Japanese restaurants, and deliver high quality in-flight meals from menu development through to food production.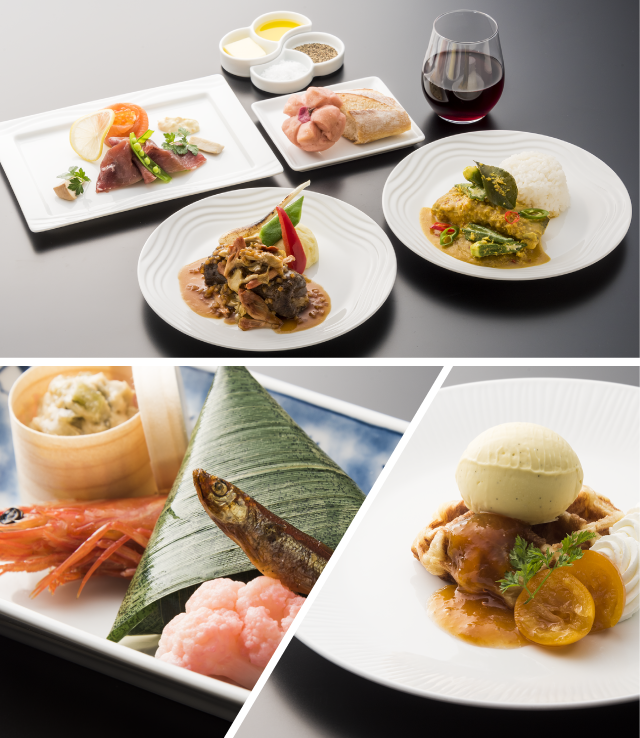 Aircraft Loading
Loading Operations

In-flight meals and service items are transported by food loader truck in line with the arrival of aircraft, and are loaded on board in a number of locations in consideration of the working efficiency of the cabin crew.
Loading operation control at airports throughout Japan

We control loading operations for in-flight meals and service items for all Japan domestic airports from our dispatch room at Haneda Airport.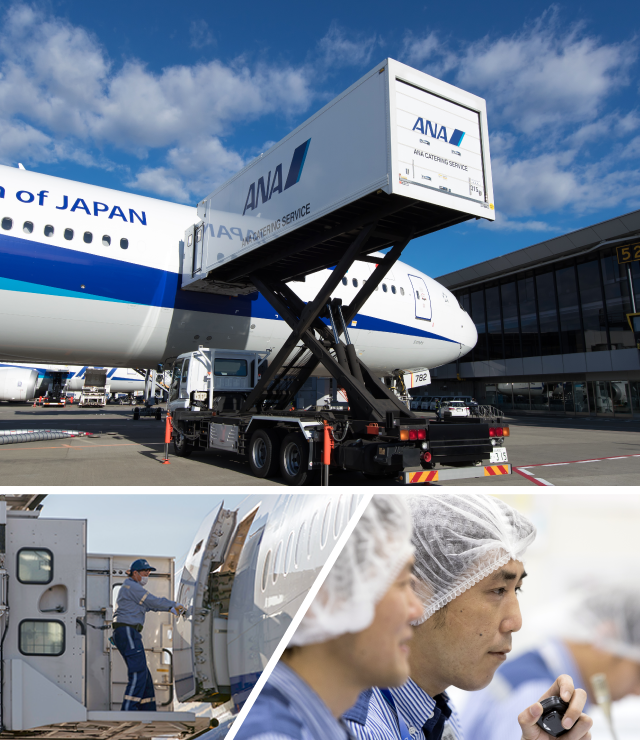 In-flight Service Items
Storage and Management of In-flight Service Items

We manage inventory, setting, and shipment for over 4,000 in-flight service merchandise and sales items.
Duty-Free Service

Our duty-free service delivers complex, consistent services for in-flight merchandise and sales products, with some handled as international cargo.
Management of In-flight Service Items at Airports Across Japan

We control in-flight service item inventories at airports across Japan, and also create load setting standards.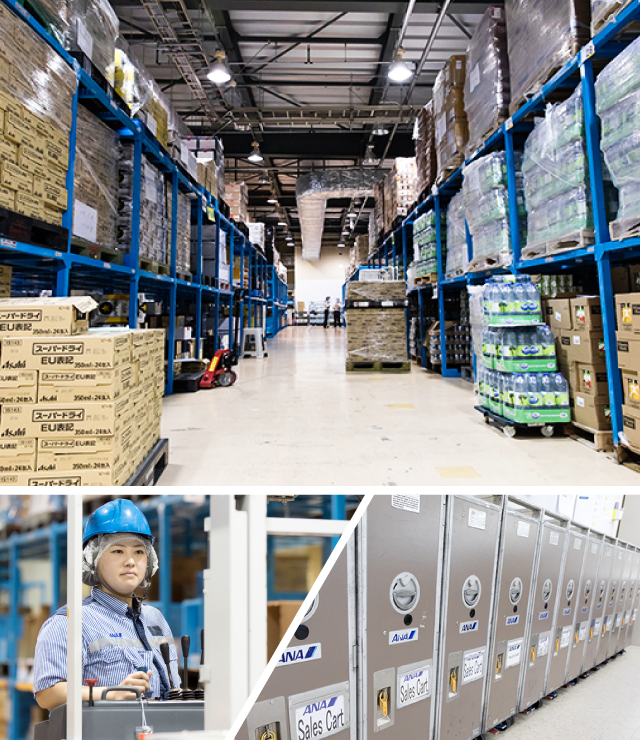 New Sales Plan
Providing Operations for Non-Japanese Airlines

We provide contracted services for the delivery and loading of in-flight meals and service items for non-Japanese airlines operating out of Haneda and Narita airports.
Development of New Businesses

We develop new products, such as frozen bread and freeze-dried food, and promote the commercialization of our business by taking advantage of our in-flight meal production expertise.